Can the art market become as "click-and-buy"?
>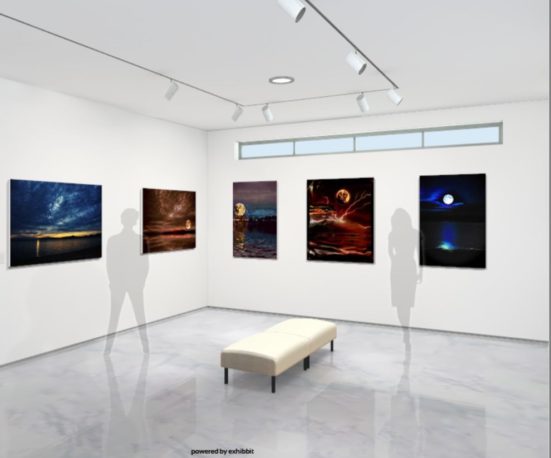 29
APR
Can the art market become as "click-and-buy"?
Coronavirus wreaking havoc across the globe is not only slamming healthcare systems, but also forcing the closure of borders and causing an economic collapse whose extent the world seems truly unaware of.
With some exceptions, all markets and sectors (be it airlines, the tourist industry, sports or entertainment) have already been impacted by the coronavirus and seem destined to suffer devastating effects from the present situation, the extent of which will depend greatly on the duration of the crisis and the ability of governments to cope with it. Certainly there has been nothing like this before also in the art trade.
Auction houses, galleries, exhibitions and art fairs have shut down worldwide as the coronavirus paralyses this event-driven and relentlessly international market. Cancellation and closure emails have been coming in thick and fast.
The first major event to be cancelled was "Art Basel Hong Kong", a fair that normally occupies two enormous floors of a waterside convention centre and last year attracted 88,000 visitors. Following "Tefaf Maastricht fair" was cut short after a gallerist tested positive for the virus and same happened to "Asia Week New York" after the travel ban on 26 European countries and the suddenly aggravation of the situation in the city.
"Art Dubai", "Art Cologne" and "Design Week of Milan" in April were cancelled; "Frieze New York" and "Amart Milan" in May are postponed, like many others scheduled before summer.
This obviously means some immediate financial hits. Galleries report an average 45% of sales through fairs, according to the latest Art Basel/UBS report, but at this year's "Armory Show" (which snuck in before the US travel restrictions took effect but still reported a drop in attendance of 28%) and "Asia Week" (which was shortened due to the mentioned restrictions and suffered the cancellation of many events, such as gallery talks), both in New York, there was a sense of impending doom.
Many museum shows, museums themselves and prestigious galleries have also closed their doors in those which are considered epicentres of the global art market (such as New York, London, Paris, Milan and Hong Kong), as well as elsewhere in the world.
Coronavirus is already changing daily life and it might also impact significantly culture.
At least for a certain period of time, even if borders are reopened, we will move less and less frequently from country to country and it could be therefore more difficult to take part to
exhibitions, fairs and other cultural events. It's becoming increasingly evident in fact that fair, concert hall and museum visits may not be possible anytime soon. And even in the future, the circumstances of social distancing, which are not likely to be limited to this pandemic given the likelihood of more epidemics in the future, is something we could have to deal with.
This is not a minor issue since enjoying a work of art – be it a painting, an antique, a concert or a live performance – represents, in most cases, an immediate (in the sense of non-mediated, direct) physical and sensory experience; not to mention that often fairs and exhibitions are hosted in amazing cities and magnificent locations that alone would be worth a visit. Can the thrill of a live performance or the enjoyment of a work of art be replicated online? And can museums and fairs abdicate their real-life version?
To remedy their cancellation or closure, some exhibitors and museums have resorted to the use of the internet and social medias in an attempt to offer their customers the same kind of services granted before. "Art Basel Hong Kong" was the first, after its cancellation, happening entirely online[1], followed by several exhibitors at "Tefaf Maastricht" who, after its cut, immediately offered virtual viewing rooms to clients (which, requiring online viewing rooms a user's data to enter unlike a public website, could turn into a possible silver lining for the galleries). Other coronavirus-prompted initiatives include performances by some artists[2] held over Instagram Live. At the moment, such efforts are mostly making the best of a bad situation.
Frankly I believe that, having returned to a normal life (equal or different from the previous but better than the current one), the desire to travel, visit museums, fairs, exhibitions and galleries, to attend a concert or opera in theaters and to continue a personal relationship as well as business with the gallery owners and antique dealers, will return to be an essential requirement for all those who are part of the art market.
But could the pandemic also prove a necessary catalyst for an industry that desperately needs to modernise?
It is undoubted and indisputable that, for the past few years, galleries operating below the sky-high levels have been struggling to keep pace with the financial pressures of showing at fairs all over the world. Added to the exhibiting fees that already average five-figures a fair are flights, shipping, hotels, client dinners and the opportunity cost of paying rent on empty, high-spec gallery spaces. Meanwhile, visitors, including the all-important collectors, complain of the so called "fairtigue" as the experience of looking at booth after booth of art, that has often already been sold over email anyway, has lost much of its charm.
Some wonder whether the legacy systems of the art market deserve to be preserved even if appropriately repackaged and if the online-only mandate of life under COVID-19 instead be seen as a challenge to reconsider all parameters and even to reset the boundary conditions of artistic production.
The matter is far from farfetched since there is a long and impressive history of art made specifically for the internet. In fact, major museums have put admirable effort into going virtual[3] and, as has been said, during COVID19 pandemic struggle, some fairs too and galleries at other events kick-started into a similar strategy.
To be honest it must be said that the trade is increasingly comfortable with putting content online (such as background information on an artist or informative videos) and the potential of virtual reality generates some excitement at the point that many of those who have already invested seem they are reaping the rewards. But, on the other hand, if it is true that practically all of the galleries have their own website (some also practicing ecommerce), it is equally true they still want to protect their artists and keep tabs on buyers, who still like to see what they are getting. Plus, not all galleries have the same heft and it is far easier to make virtual sales with artists who are already known than those who are emerging and haven't been seen in the traditional way.
But though these resistances are both understandable and justified, is a matter of fact that traditions are changing fast outside the art world. The online retail sector is expected to continue to grow more than 85% in the next few years and recent data from the online marketplace show that businesses in the auction sector have already seen the light since the share of transactions made online has incredibly grown. These changes combined with the aforementioned difficulties generated by the coronavirus and related to the social changes that will ensue also urge innovative and breaking positions.
After years of kicking and screaming against the technological tide, there might emerge from this crisis a more business-ready and sustainable art market. Gallerists and fair organisers have long said they feel the need to innovate but that this has proved difficult when they are so busy haring around the world. Suddenly, the opportunity is here. Let's see what happens.
[1] Its 231 exhibitors took the opportunity seriously. Works that was offered virtually included: Antony Gormley's "Breathing Room II" (2010, Galleria Continua); Philippe Parreno's "My Room is Another Fishbowl" (2016, Pilar Corrias) and "Life Shines On" (2019), an infinity room with a much-needed positive vibe by Yayoi Kusama (Ota Fine Arts).
[2] Like Marijke De Roover whose performance was held over Instagram Live and promoted via WhatsApp through London's Arcade gallery.
[3] One of the most successful online exhibition was "Rhizome's retrospective of net art" (https://www.artnews.com/art-news/news/a-net-art-pioneer-evolves-with-the-digital-age-rhizome-turns-20-6884/). Much of this work is interactive, using the tools of the period in which it was created, including browsers that must now be digitally emulated. This work satisfies one desiderium, namely that it is native to its online context.
Avv. Paola Ghirardelli
Solicitor of England and Wales