HOW DOES COLLECTING DEBTS WORK IN ITALY – FIRST STEPS-
>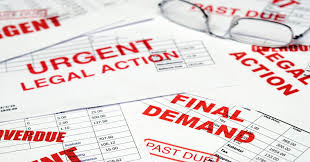 05
LUG
HOW DOES COLLECTING DEBTS WORK IN ITALY – FIRST STEPS-
<p style="text-align: justify">
DEBT COLLECTION IN ITALY: FIRST STEPS
How to start a debt collection in Italy
Contact an Italian lawyer (Avvocato)
Give the Italian lawyer (Avvocato) Information on the case
– value of the debt
– Is the debtor a company or an individual?
– is the debt originated by a commercial transaction, is there any unpaid invoices?
– have you already tried to contact the debtor; does he recognize the figure he owes you in written?
Send to the lawyer (Avvocato) all the documents to retain him (certificate of incorporation of your company, Id document of the Director/CEO , NDA (Non Disclosures Agreement according Privacy law) and all those related to the case (commercial contract, exchange of correspondence, delivery notes of goods, unpaid invoices)
The procedure starts with a preliminary investigation on the debtor; it is important to understand in advance if there are real possibilities to collect the money owned, if there is already any proceedings of bankruptcy, insolvency or liquidation.
After the preliminary investigation the lawyer drafts a letter before action giving the debtor time for the payment within 10 days from the receipt of the letter (or certified email).
In case of no answer and/or failure to pay, it is possible to submit a claim to the Court to have an injunction order by a judge (decreto ingiuntivo) The Court can order a payment within 40 days; once this deadline expired it is possible to start an enforcement proceeding and eventually to file a claim to winding up the company.
The fees depend basically on the value of the debt, there is a Court fee to pay in any case.  For further information and quotation of our fees contact us to info@studiolegalebottino.it
Carlo Bottino, Avvocato
Ella Connolly – Solicitor of England and Wales , Avvocato stabilito in Italia