HOW DOES THE COLLECTING DEBTS WORK IN ITALY – THE JUDICIAL PHASE
>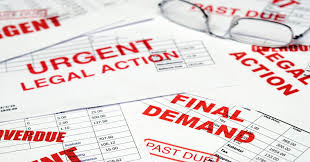 05
LUG
HOW DOES THE COLLECTING DEBTS WORK IN ITALY – THE JUDICIAL PHASE
If after the second letter before action there is still no response and the debtor still doesn't pay, then the judicial phase begins. At this point the claimant needs to be certain of the debtor's ability to pay the debts it owes, therefore some investigation is required as to the financial status of the debtor.
Where the debt is undisputed the claimant can follow a fast track procedure to obtain payment, with minimum involvement from the courts. The claimant needs to prove that the debt is undisputed and can request an injunction from the court, which works to prevent the debtor from disposing from his assets. This request of an injunction is perhaps similar to the drafting of the particulars of claim in England. The Italian Civil Code sets out the details required to be drafted in the text of the injunction, similar to the English Civil Procedure Rules. After this, the debtor has 40 days in which to respond or pay. Upon being served with the claim in England & Wales, the defendant has 28 days in which to respond or defend.
In certain cases, set out in the Civil Code, rather than having 40 days in which to pay or respond to the injunction, the debtor must pay immediately. These are e.g., the payment of rent, condominium expenses, child maintenance payments, requests from the Italian social security agency for social security contributions, and utilities' bills payments.
Where the deadline for payment (either within 40 days or immediately) has not been respected by the debtor, the claimant can commence executive, or enforcement proceedings, by way of executive order so the debtor has his assets removed from him by force. The claimant applies for an act of precept which allows a bailiff, within 10 days of notification of the order to the debtor, to repossess the assets. Immovable and moveable property can be repossessed as well as assets from a third party.
Avvocato Carlo Bottino
Avvocato Stabilito Ella Connolly – Solicitor of England and Wales