Alimonies for mums: from one extreme…
>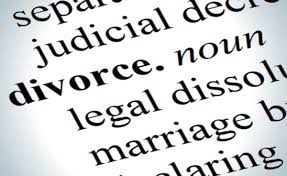 24
AGO
Alimonies for mums: from one extreme…
My Country must be the ideal place, from a financial point of view, for the husbands to get a divorce.
First, the regime of separation of assets in Italy (which is chosen by 70% of the couples at the moment of the celebration of their marriage) hardly leaves any room for financial attributions in favour of the disadvantaged spouse at the moment of divorce.
Secondly, after decades of feminism the mainstream position of the Courts about support for the stay-at-home mums can be now summarized as; "Get a job, dear".
Yesterday I was attending to a Family Law Court's hearing. My Client: a 30 something elegant and charming young Lady, with two children aged 3 and 5. She had recently and proudly graduated as an Interior Designer. Minor detail: she can still speak only a little Italian as has always been a stay-at-home mum and speaks English to the kids. However she is actively searching for a first job (this is not easy in my Country especially for a foreigner).
The husband, on his part, had blatantly lied about his income: however we were not able to prove his earnings in their exact amount before the temporary orders. This will be done later in the proceedings through an appropriate investigation ordered by the Judge.
The Judge was a 30 something Lady, charming and elegant as well, a bit too brisk-mannered for my tastes of old attorney, but certainly she was acting so for fear of losing credibility because of her young age. At the end of the hearing the Judge issued her temporary orders -to remain valid until the end of the separation proceedings. The husband must leave the house and will have to pay 1500 E. a month for the 2 children, plus the extras for schooling, health care, travels and so on etc..
The wife though -the Judge ordered- is not entitled to any form of maintenance. Care-taking for a child does not absolve you from supporting yourself said the judge "because young, healthy and educated therefore you should be able to find a job".
I know that today there is little sympathy for women who stay home from the Courts, particularly when the magistrate is a woman who has worked her way up as a law graduate — most likely having to put her own children in daycare to earn a seat on the bench.
You may call me a man of the XIX Century, but my Client WAS JUST A MUM. I don't think it's fair to deny maintenance all together, even for women who have not worked for decades.
And from a woman to a woman, too. What is this? The Stockolm Syndrome 2016 edition?
Probably I should have told my Client to dress like a beggar to be pitied on.
From one extreme to another.
Marco Calabrese is an international experienced lawyer based in Rome, Italy.