How to buy an Italian winery and drink good wine
>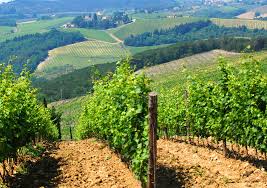 11
MAR
How to buy an Italian winery and drink good wine
The acquisition of a winery
An expanding market
The wine is, in the panorama of world agri-food trade, one of the most globalized products. Now sold and consumed around the world, the wine trade increased from less than 7 billion in the late '80s to more than $ 34 billion in 2013 more than any other food and agricultural sector (+390%).
The wine had a great success both in world trade, that in quantities, exports grew by 43% between 2003 and 2013, going from 69 to 100 million hectoliters
Italy as world leader; the numbers
The production and export of Italian wine in particular had a significant increase that led this country to approach the numbers of France, which has always been the world leader in the sector. The prestige and the quality played another important rule in this success. Italian wines like Chianti and Barolo, and names such as Prosecco have become a great worldwide popularity that makes the manufacturers of such wines subject of increasing attention from potential international buyers, attracted not only by the quality of the product but also by the same brand.
The farms specialized in wine production rarely work their grapes. In most cases, their production is sold as raw material to industrial enterprises that do not directly manage the vineyards turning to the primary sector companies for the procurement of raw material required (wine grapes). This aggregate of transformers has about 1,800 enterprises, able to produce and put on the market, domestic and overseas, more than 40 million hectoliters of wine, of which about 29 million hectoliters relating to wines with denomination of origin (PDO and PGI). Thanks also to the activity carried out in parallel for nearly 4,000 bottlers, this important wine production ensures a total value of about € 9 billion.
With this document we intend to identify all issues related to the due diligence to be performed in acquisitions of companies operating in the wine sector by providing a brief practical for approaching to this matter.
The case studies in this field are obviously different;
Definition
Starting from the literal meaning of the wine-term, we could be called a wine farm where a complex of assets organized for the exercise of an enterprise that concerns the cultivation of grapes and wine production.
We could also call it winery that is a company specialized in wine making.
A winery has a production workshop and a wine cellar (with vats, barrels and barriques) for storing and aging wine. A feature of the great wine houses is the attention to quality: in fact many of them have a special department dedicated to the verification of product quality.
A wine company doesn't always own a vineyard; While many wineries possess vineyards and follow the entire procedure from the plant of the winery bottling lives and marketing, there are also some dedicated only to the processing of the grapes, which are often found in areas far from the cultivations of lives.
They will thus have cases of sale of one branch of business or a company as a whole (often with different agricultural activities not only wine but, for example, cereal and oil production);
It will be open to negotiation one share of the company, a simple land or a country-Fund (for which the rules of the farmer applies)
It must also assess whether the potential buyer is interested in a company that has already set the marketing or a company to set up from the beginning.
At times complex and unexplored is the field of Community grants to businesses, which, especially in Italy, appears often monopolized by public or para-public structures that make particularly difficult to access as well as bureaucratically challenging.
To set up our consultancy activities we thought it easier to locate all of these case studies with related issues in an introductory scheme that will direct potential buyers to wine business, as well as professionals called to offer their services.
Below you will find a questionnaire, please answer the questions so that we can make a custom search of the type of company you are interested and put us in a position to bring together the best supply and demand. "
Avv. Carlo Bottino
Founder of Angloitalianlaw
published also
STUDIO LEGALE BOTTINO